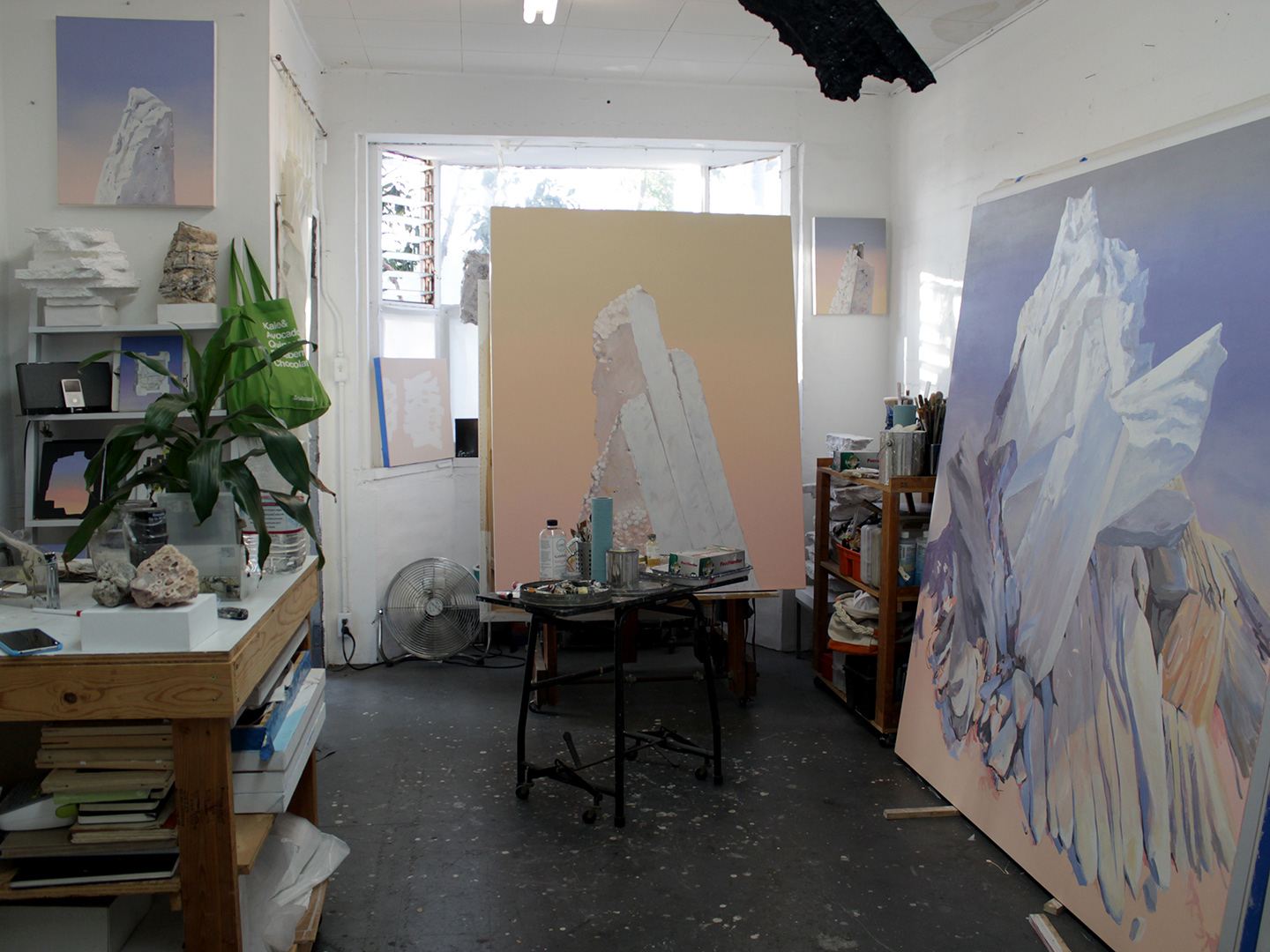 New Mountain
is a series that explores the idea of man-made materials and unnatural growth specific to the geography of
Los Angeles. The series consists of both small and large scale paintings, installation works and small sculptures.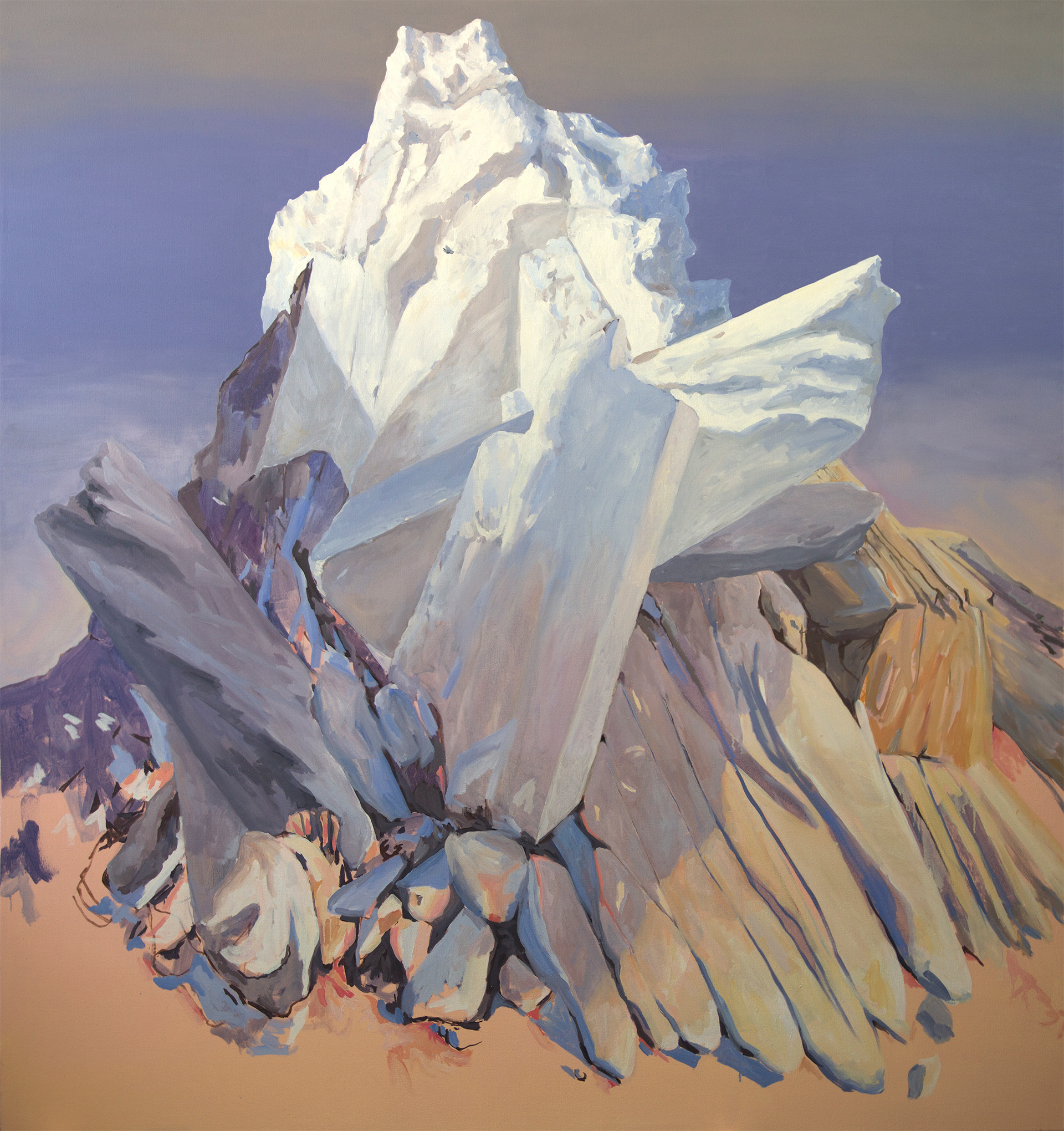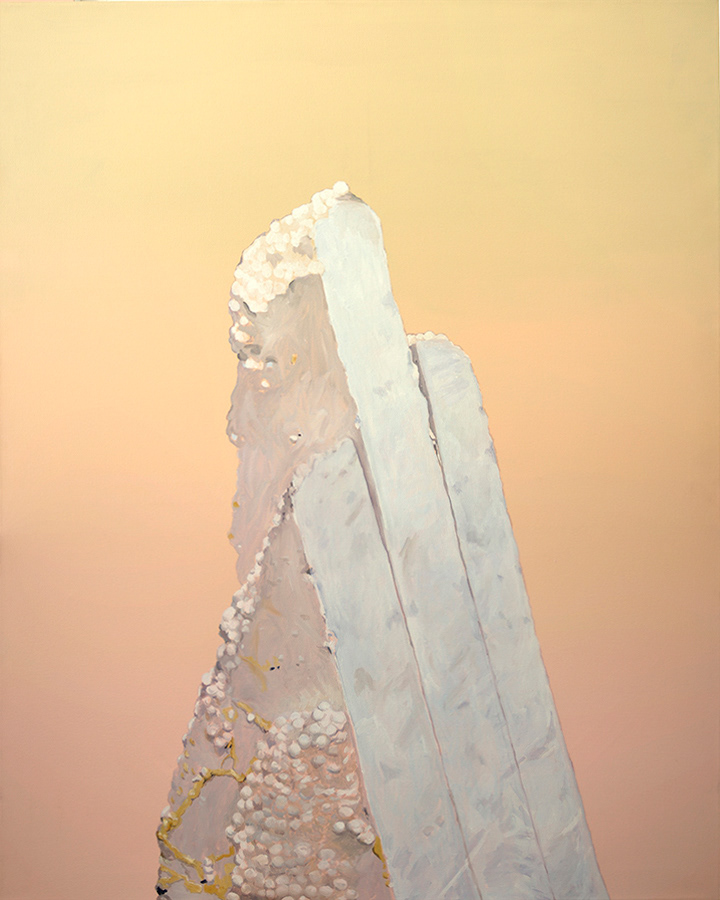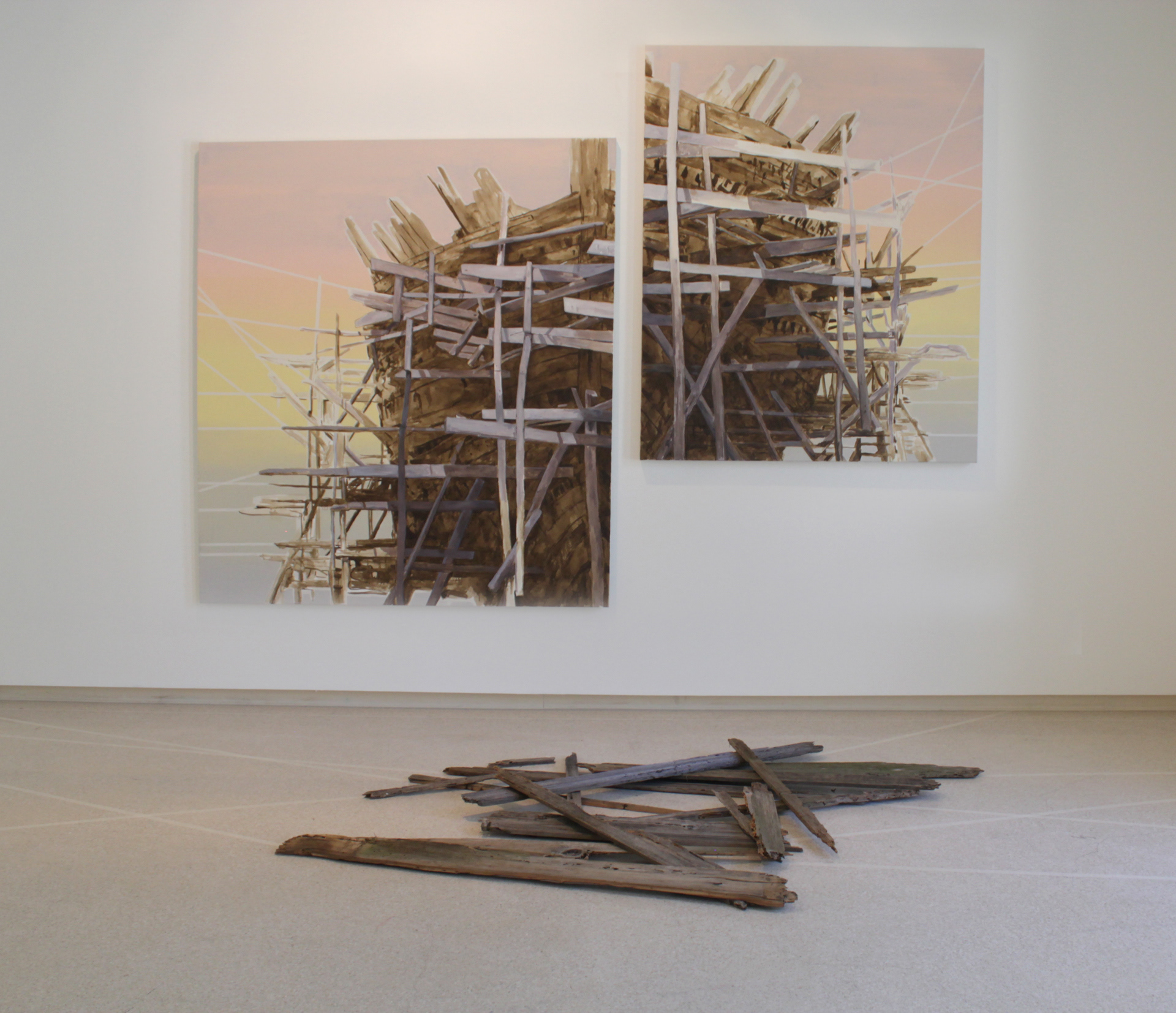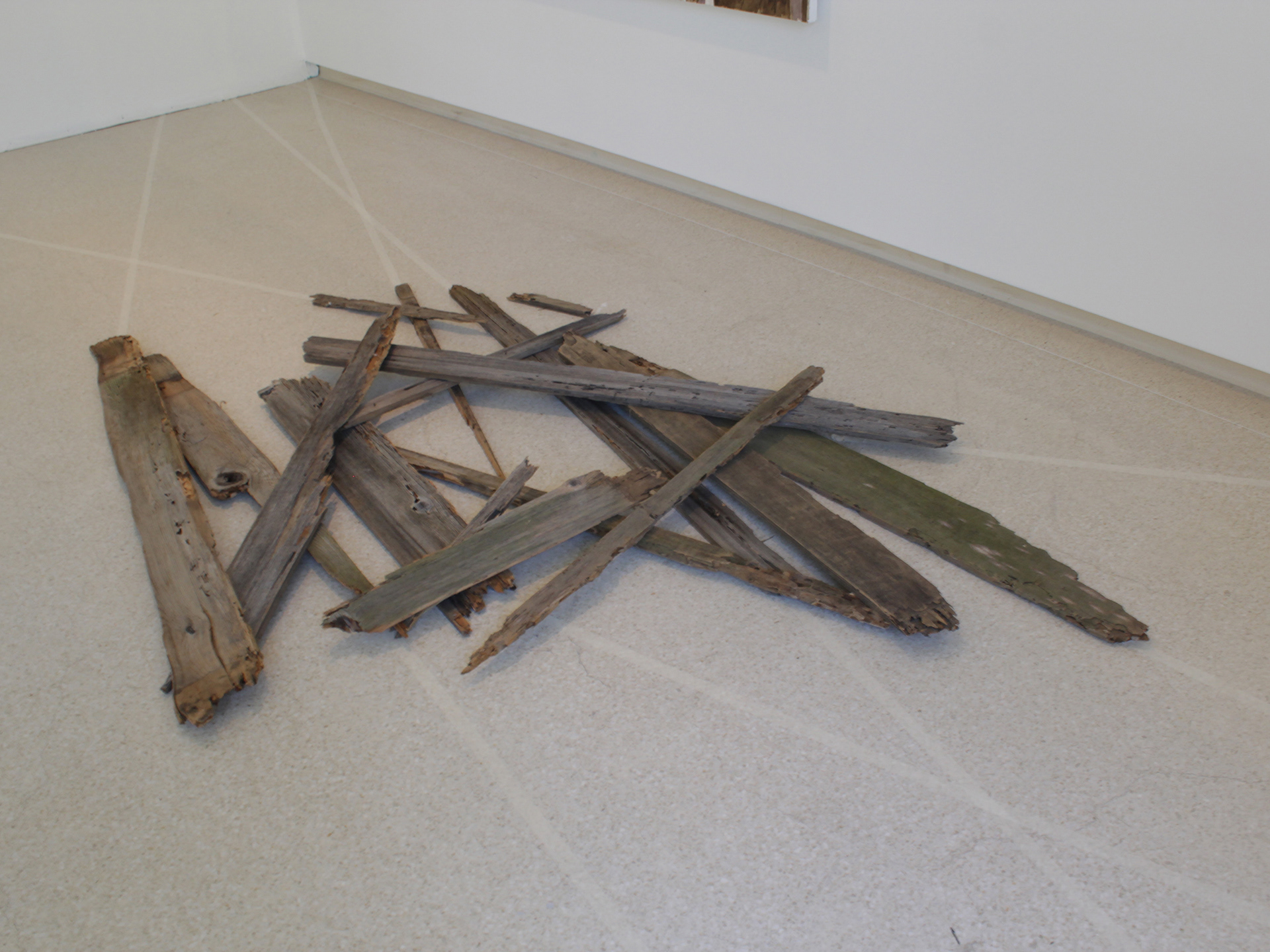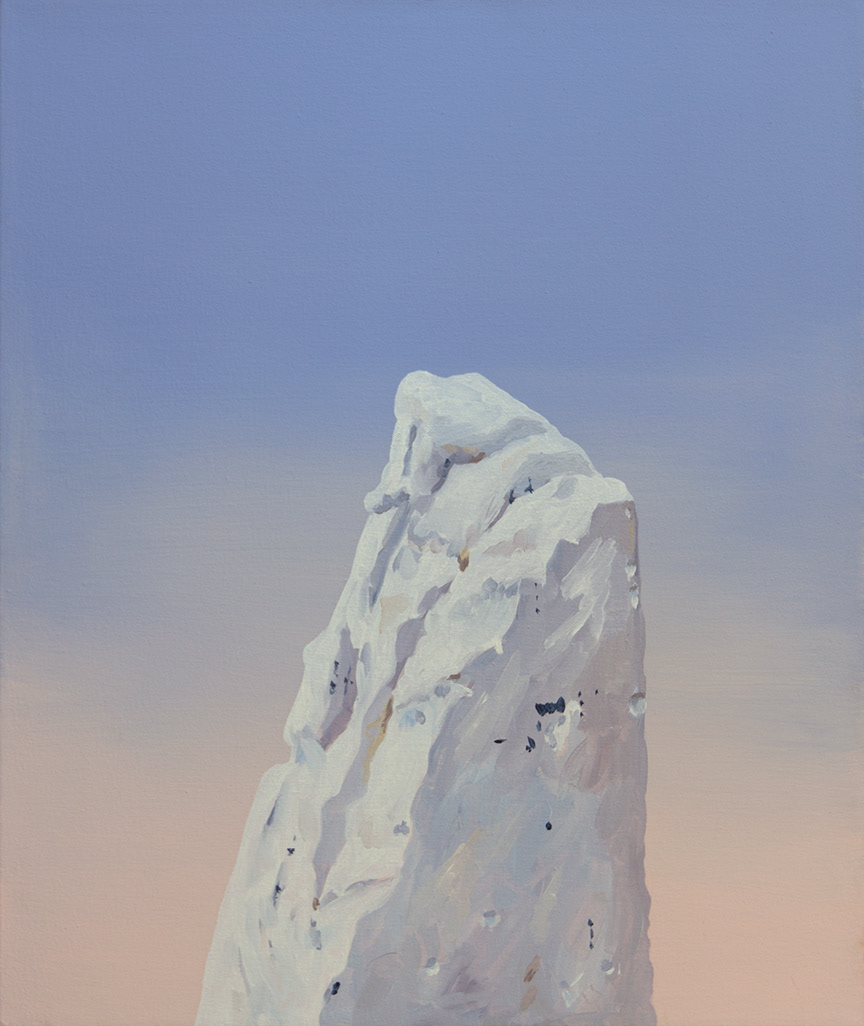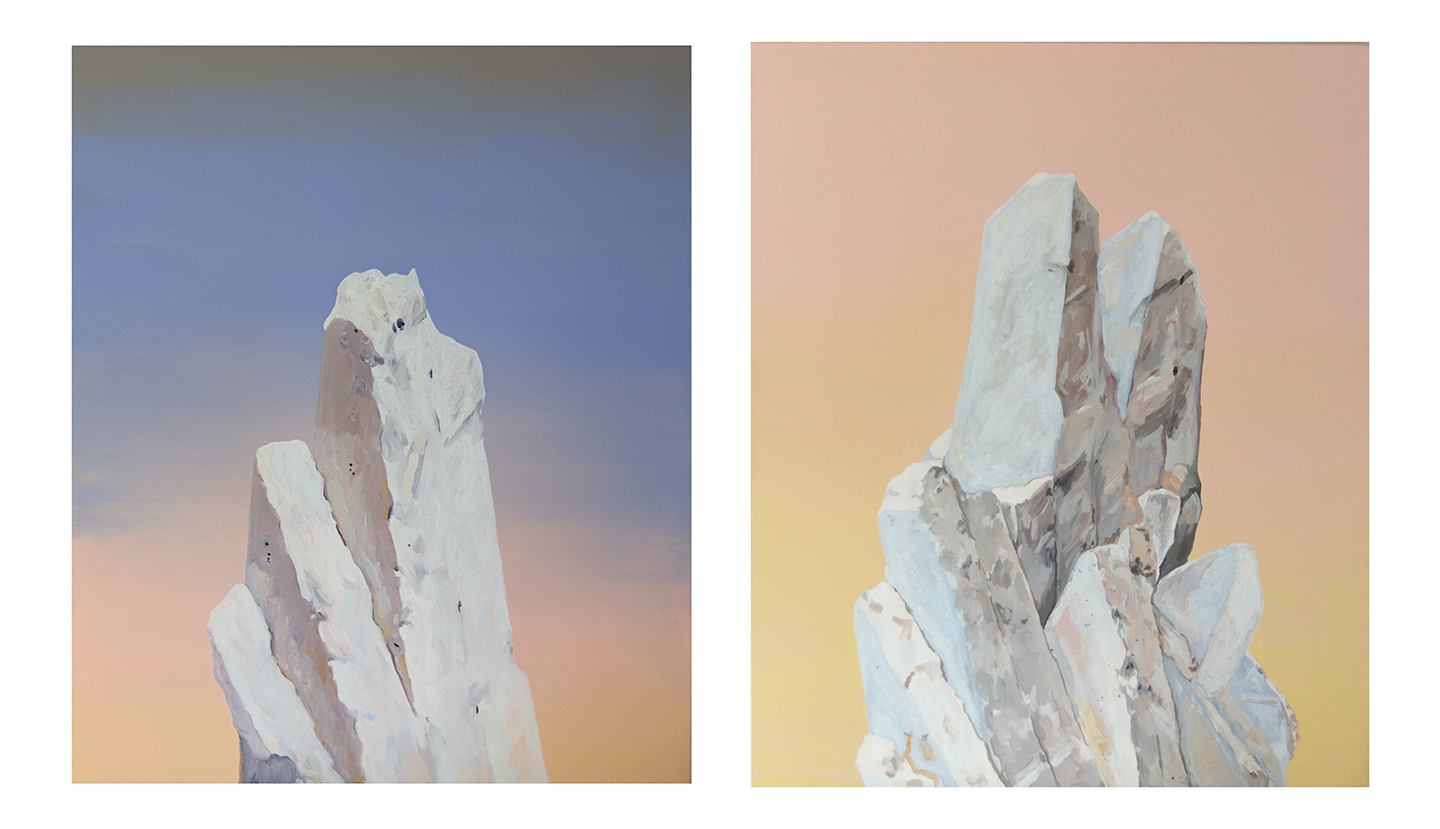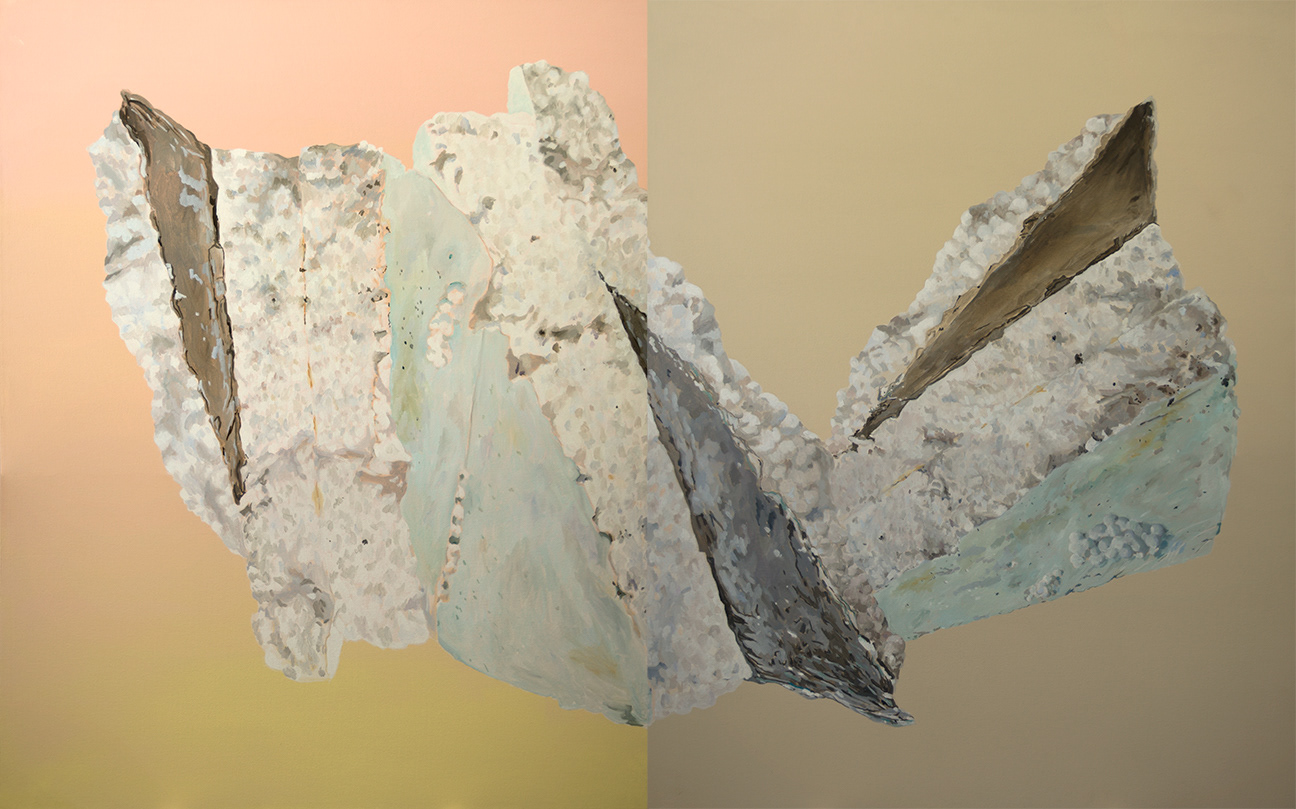 "New Mountain" is an exhibition of work by multi-disciplinary artist Sonja Schenk that explores the future landscape of Los Angeles. Positioned somewhere between dystopian and utopian, the exhibition centers on several large paintings (including the eponymous "New Mountain") that feature white crystalline formations jutting out of pastel-hued gradients reminiscent of the smog-filtered sunsets of southern California. Often lacking a horizon line and cropped so that all identifying features of the landscape are obscured, "New Mountain" appears to depict, quite literally, the tip of an iceberg. But a closer look reveals that this is neither ice nor stone, at least not as we know it.
Schenk is "interested in figuring out how to paint time itself, to depict past, present, and future in a single painting." Two diptychs most clearly evoke this desire. "Empire" consists of two uneven panels that appear to suggest both the distant past (the skeleton of a ship, perhaps of the Viking era) and the smoggy skies and unusual radiating lines of what might be the far-off future. It's an interesting reminder that things that are old now may still exist in the future, older still, long after we are gone. Another diptych titled "Night for Day" hints at the Los Angeles of Hollywood and cinema. One panel features a sky-hued gradient and the other is a flat beige, but the focal object, a sort of mountain range made of polystyrene, spans across both panels, suggesting that it perhaps exists in two different times or places, at once.
The largest work, simply titled "The Mountain," captures the landscape in the middle of explosive growth, with large white crags jutting out of what might be a "normal" granite mountain. Several smaller paintings and two sculptures round out the exhibition. Schenk explains, "These paintings and sculptures depict something akin to new landmasses or floating islands, something that might occur when the materials, diseases, and other hallmarks of the human race merge with organic elements of the earth to form new entities." This hint of violence betrays the sublime superficiality and suggests a future world that is not quite natural, not quite serene, not quite inert.